Stucco & EIFS (Commercial & Residential)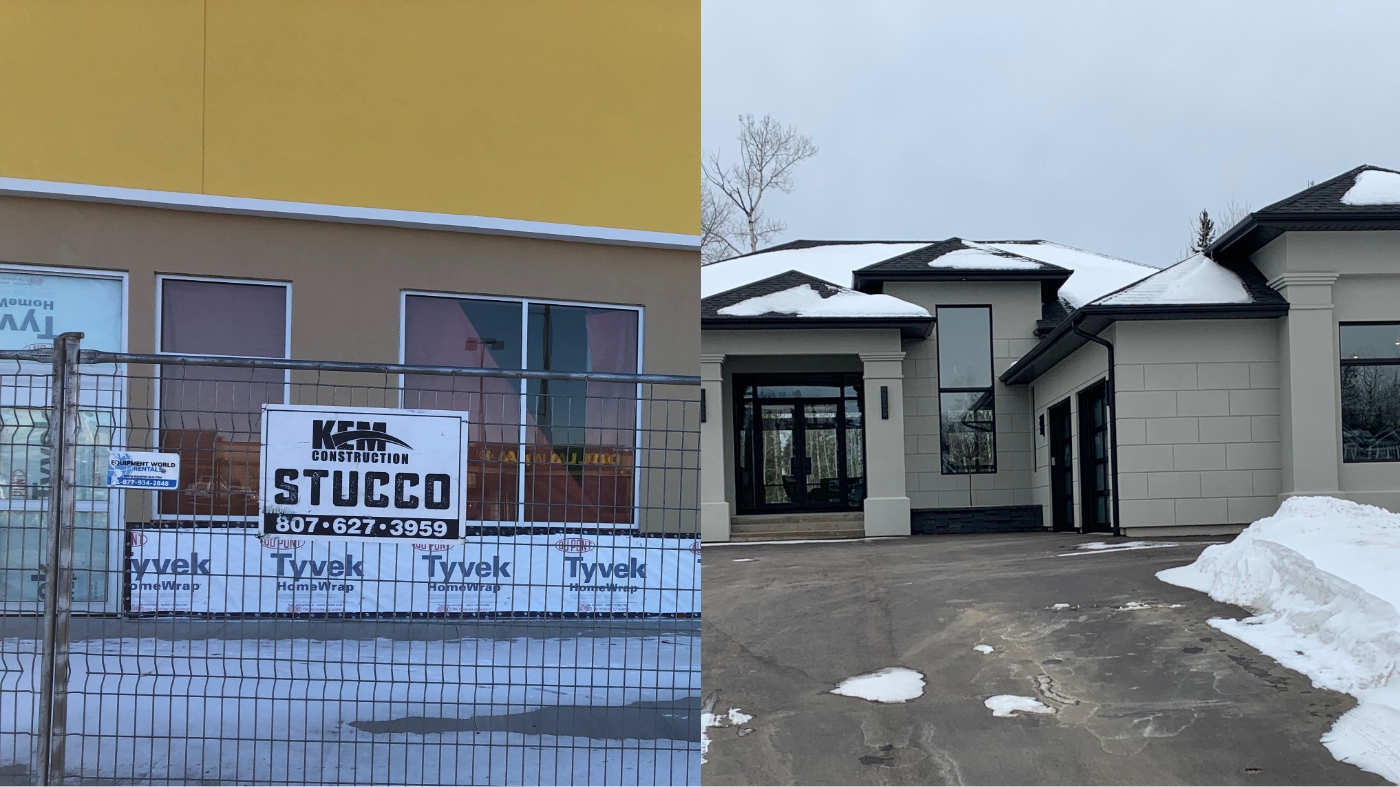 Stucco & EIFS

(Commercial & Residential)
EIFS systems.
Acrylic finishes.
Parging.
Acrylic mouldings.
Architectural mouldings.
Stucco is an excellent exterior finishing choice for both commercial or residential structures that provides insulation and is resistant to rot, water damage, mold, fires, impact and termite infestation.
EIFS, Exterior Insulation Finishing Systems, deliver an insulated, water-resistant finish on buildings that is more cost effective than alternatives and enhances building performance with the added benefit of insulation.