Bridge Repair & Restoration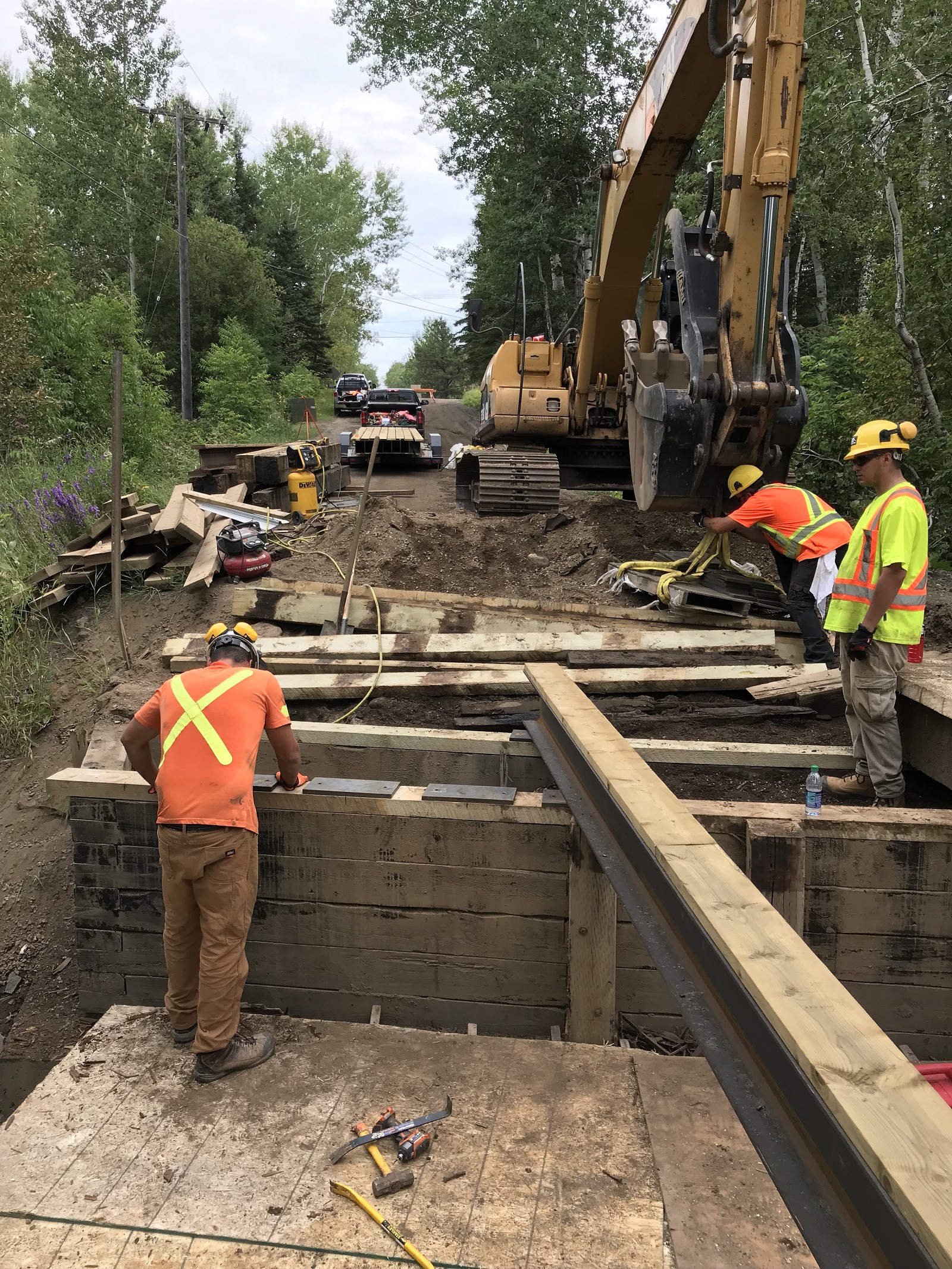 Bridge Repair & Restoration
Timber.
Bailey.
Concrete.
Multi-plate/culverts.
Read More About Bridge Repair and Restoration
Concrete Bridge
More bridges are built with concrete more than any other material because of their strength, durability and elegance. Concrete bridges are also a safe and sustainable choice for bridge construction as they can offer over 100 years of lifespan with little to low required maintenance.

Bailey Bridge
A Bailey Bridge is a prefabricated, truss bridge that is easily adaptable and able to be relocated for both short term and long term applications.

Multi-Plate
Multi-Plate is a versatile bridge and culvert system comprised of corrugated galvanized steel that is both durable and economical. Installation is quick and the system is adaptable enough to fit into any site.

Timber Bridge
Timber bridge structures use primarily wood materials and are strong, resistant to damage from road salts and freeze/thaw cycles, and is lighter weight than concrete bridges but have shorter life spans.

Culvert
We can trench, install and repair reinforced concrete culverts to allow the passage of water through the site.