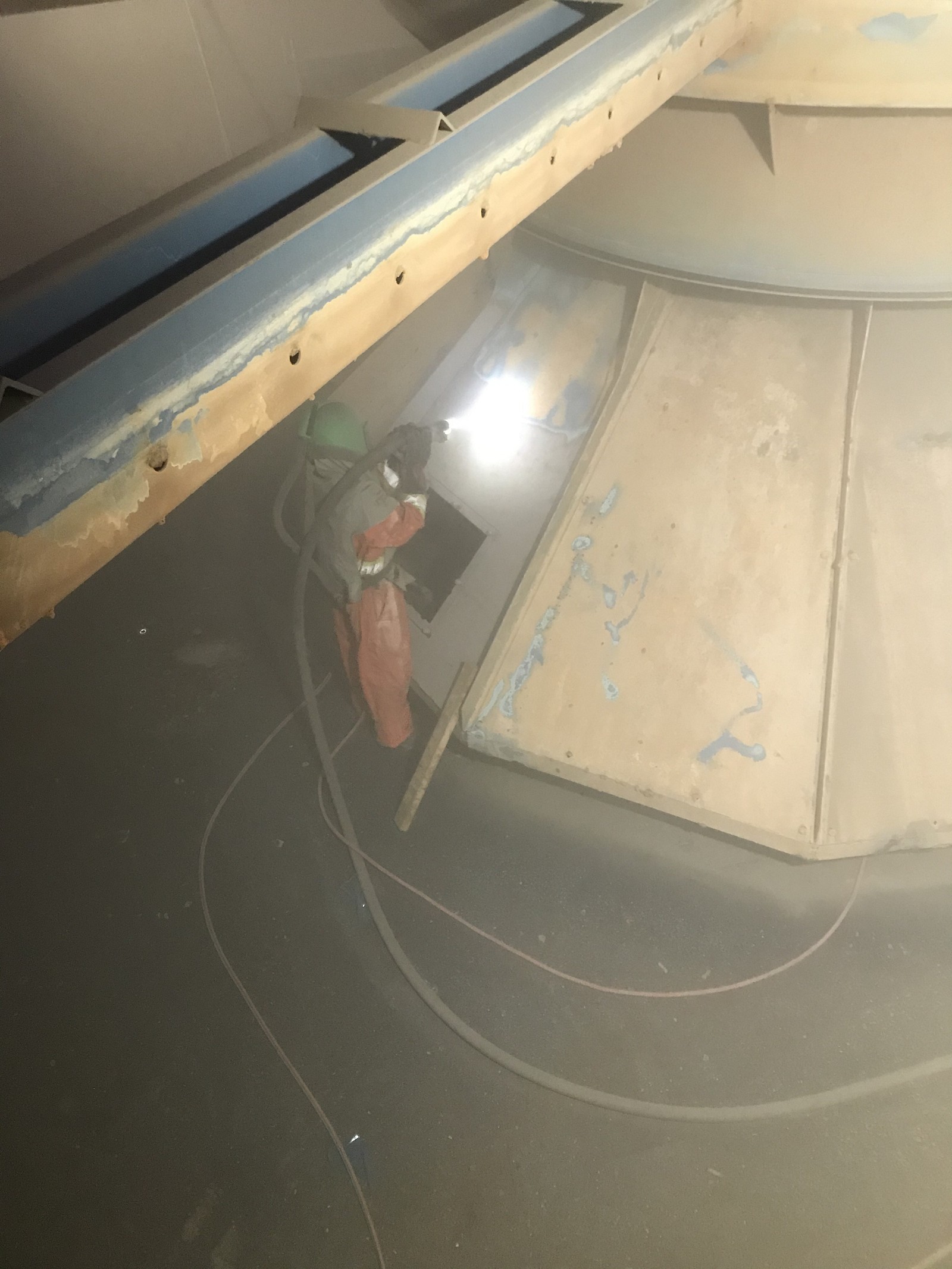 Other Specialty Work
Sandblasting.
Water blasting.
Soda blasting.
Concrete floor grinding.
Painting/coating.
Conduit trenching.
Dock repair/restoration.
Learn More About Our Other Specialty Work
Water Blasting
Industrial cleaning solution for cleaning drains, construction sites and equipment, concrete-cutting, and cleaning dirt, mold and buildup on buildings and concrete structures.

Sand Blasting
Abrasive blasting, better known as sandblasting, is a technique to clear away paint, coatings, uneven surface, stains or blemishes on concrete surfaces and will expose a clean, smooth surface.

Soda Blasting
Soda blasting is a method to clean concrete surfaces of spray paint, sealers and coatings or to prepare the surface before a treatment is applied.

Conduit Trenching
Conduit trenching is for culverts, multi-plates and other similar bridges to allow water to pass through the site.

Dock Repair
As docks are exposed to harsh weather conditions and elements year round they may require dock repair on a regular basis. This may include patching, grouting, epoxy injection or other.

Parkades and Parking Structures
Concrete parkades and parking structures are built to handle changing environmental temperatures and four season weather conditions to prevent cracking and ensure a long, durable life.

Floor Grinding
Old, damaged, or uneven concrete floors and structures can be restored and smoothed using our floor grinding service.