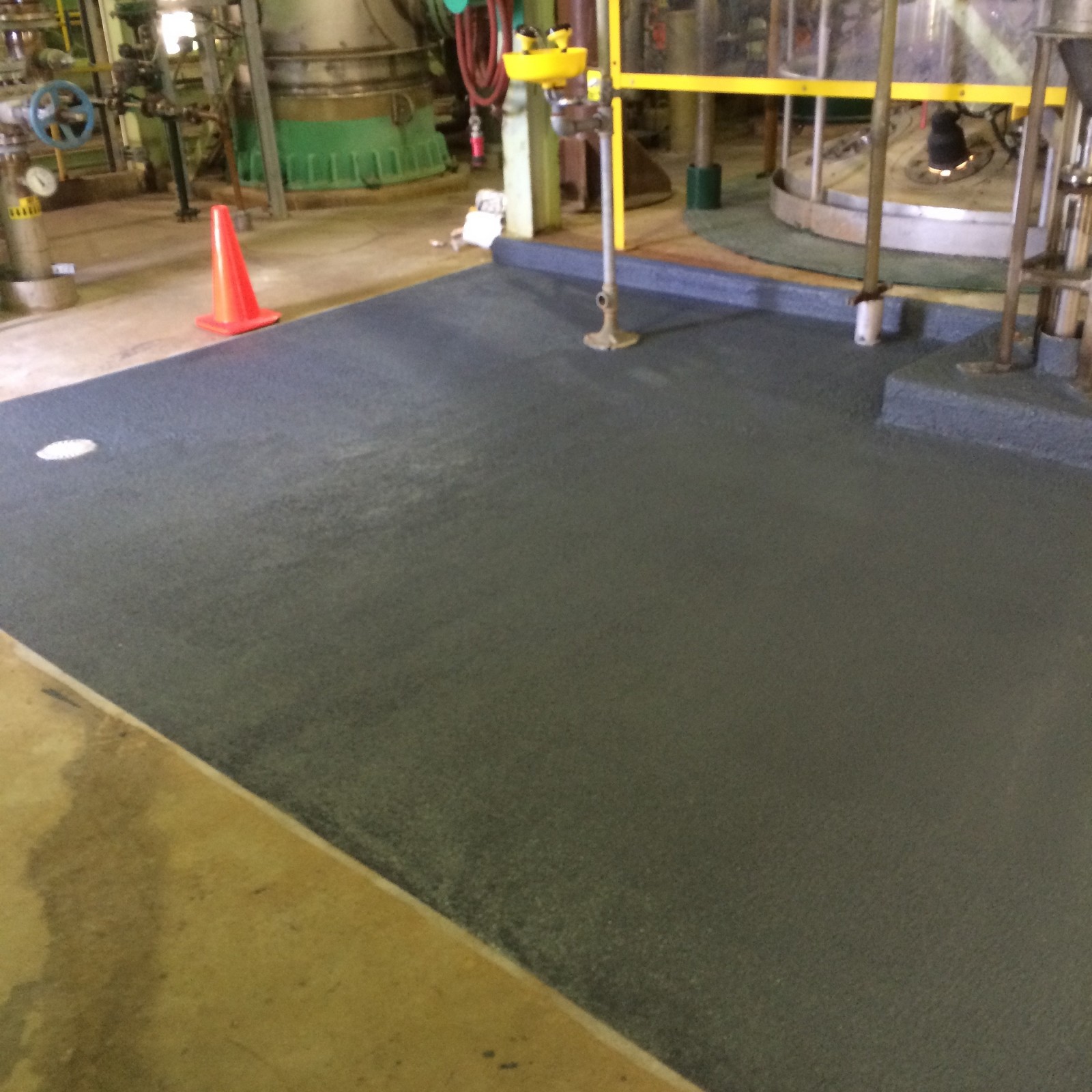 Concrete Protection
Penetrating sealers.
Epoxy coatings.
Urethane liners.
Anode installations.
Overlays.
There are many stressors constantly breaking down concrete structures including water ingress, changing weather conditions, shifting structures during Spring, load bearing and pressure points, chloride ingress, natural carbonation of the steel reinforcement and more. Concrete protection can be achieved using a variety of solutions like penetrating sealers, overlays, anode installations, epoxy coatings, urethane liners and more.
Learn More About Concrete Protection
Epoxy Coating
High-performance, durable, smooth and attractive concrete surfaces can be achieved with epoxy coating.

Overlays
A thin layer of concrete overtop of the concrete floor or concrete structure for decorative or protective purposes to keep it looking fresh, new and in harmony with the design of the building.

Urethane Liners
Protect and increase lifespan of concrete equipment pieces by preventing wear and tear.

Protective Coatings & Penetrating Sealers
Different types of coatings are available to protect the concrete structures including penetrating sealers, urethane, epoxy coatings and acrylics. Protective concrete coatings add visual appeal to a project, durability and protection for a long-lasting, attractive result. Penetrating sealers penetrate directly into the concrete to form a strong, chemical seal to protect from water damage, chemicals and corrosion and are less susceptible to wear and tear than other options.

Anode Installation
Designed to protect underground pipe systems from corrosion. When these are applied to reinforced concrete structures, they protect the rebar from oxidizing and extend the life of the concrete. Corrosion happens to the anode, not the rebar.

Acrylic Coatings
Extends the life of the roof by providing a thicker, sealed membrane around almost any type of new or existing roofing system. This can be applied in a bright white colour to reflect heat, or in a variety of earth tones that will compliment architecture or even bright colours to enhance retail shops.