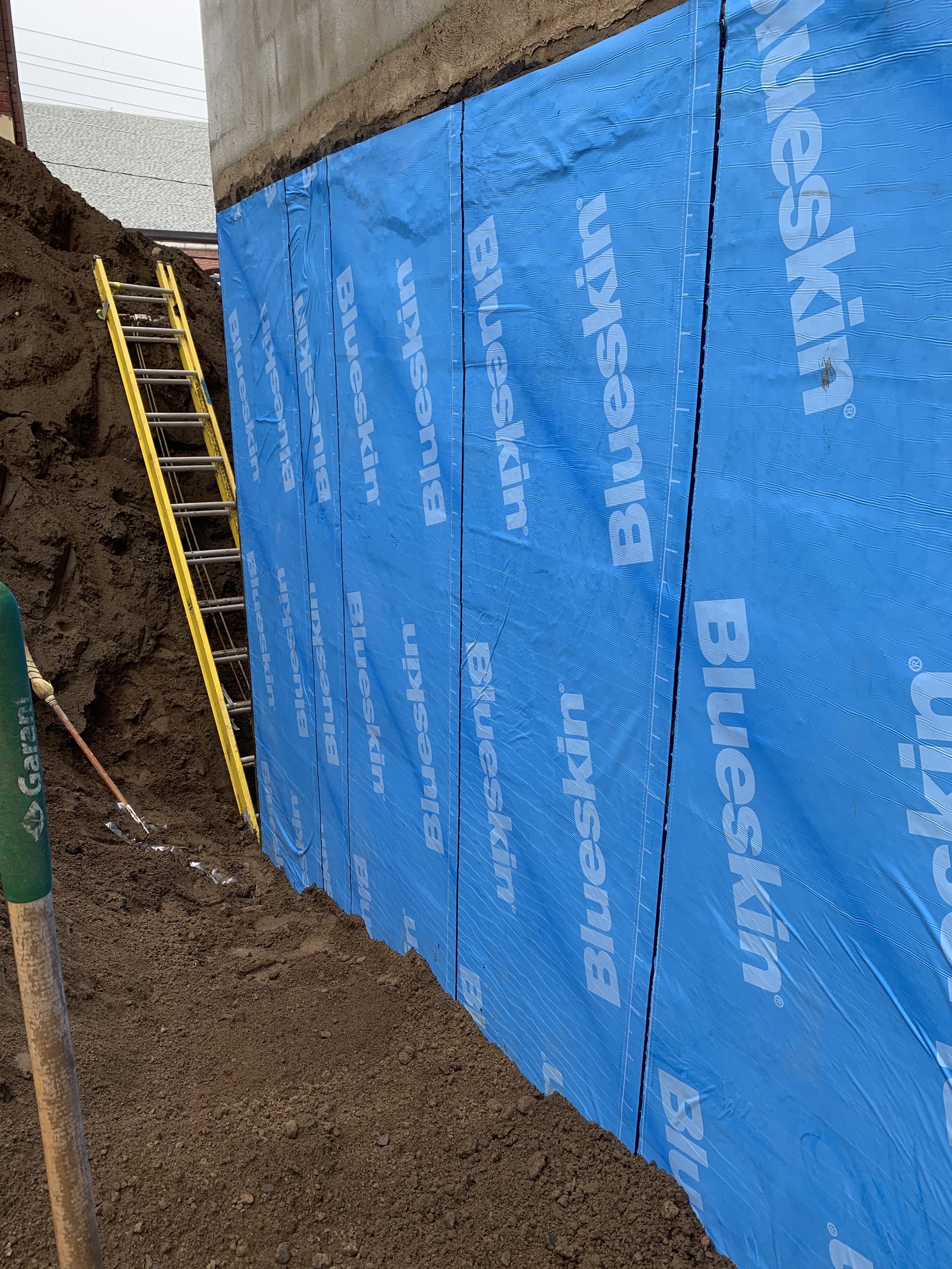 Waterproofing
Elastomeric membranes for wood and concrete foundations.
Containment liners.
Waterproofing concrete structures ensures the project is built to last long and resist the damages of water ingress. Two ways to waterproof concrete foundations is elastomeric membranes and using containment liners.
Learn More About Waterproofing
Elastomeric Membranes
Elastomeric Membranes provide a heavy duty, rubber-like seamless foundation waterproofing membrane to protect your wood or concrete foundation.

Containment Liners
One way to protect concrete structures from corrosion or further damage is to apply a containment liner. These are large covers made of PVC, hybrid polymers or polyesters that provide a barrier between the concrete structure and the elements.